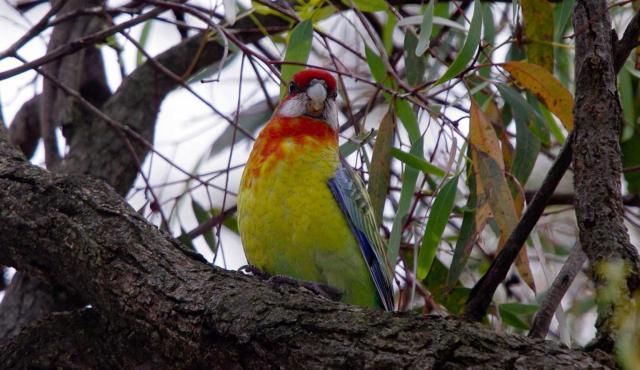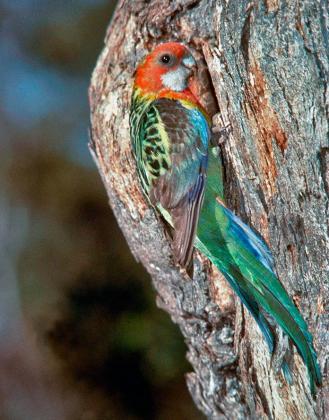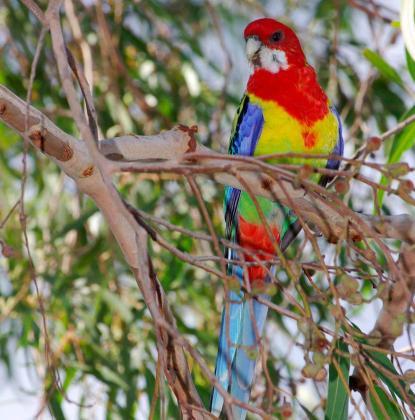 ---
Details
Type
Group
Other Common Names
Biology

Breeds August-February. Eggs are laid in a eucalypt hollow, stump or fence post. Pairs mate for life. The femaie incubates the eggs, being regularly fed by the male.

Distinctive Markings

This parrot may be distinguished by its red head and white cheek patches.
Taxonomy
Phylum
Class
Order
Family
Genus
Species
A very vividly colored parrot, however when feeding on the ground or in foliage the patterned plumage camouflages well.
---
Interesting Facts
Diet

Omnivore, feeds on the ground and in trees and shrubs. Eats seeds, fruits, flowers, buds, nectar and insects.

Habitat

Grasslands, open grassy forests, woodlands, timbered watercourses, farmland, roadsides, parks and gardens.

Native Status