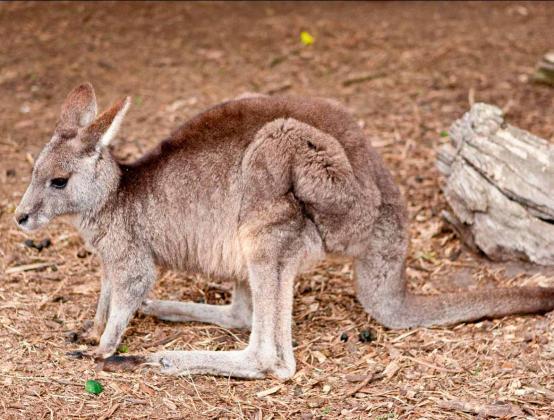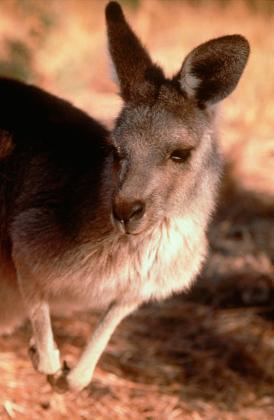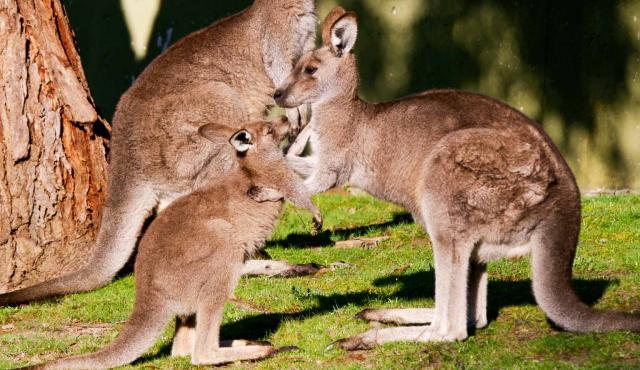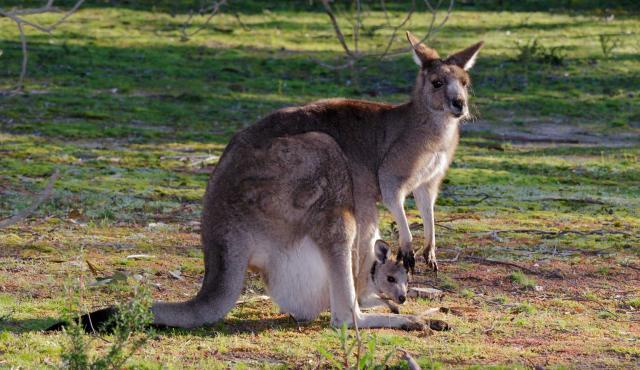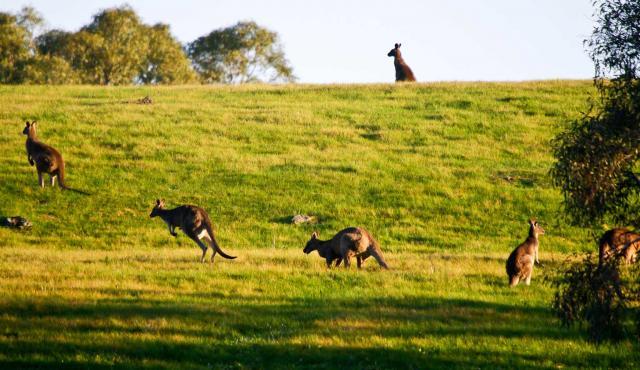 ---
Details
Type
Group
Other Common Names
Biology

Active mostly from dusk to dawn, in small or large groups (mobs). Shelters under trees or shrubs. Can breed at any time of the year but mostly in summer. Gestation takes about 36 days. The joey leaves the pouch at about 11 months of age but suckles from the mother until about 18 months old, and by then another young may be in the pouch. Kangaroos can co-exist with sheep and cattle (except for times of drought or overstocking) as they prefer different plant foods.

Distinctive Markings

Grey-brown fur, pale grey underneath.
Taxonomy
Phylum
Class
Order
Family
Genus
Species
Eastern Grey Kangaroos hop in an upright position with their head held up and their tail curved upwards.
---
Interesting Facts
Diet

Herbivore. Eats mainly grasses and herbs but sometimes leaves from trees and shrubs. Needs to drink water regularly.

Habitat

Wide range of habitats including grasslands, grassy woodlands and forests. Also pastures, parklands and golf courses.

Native Status