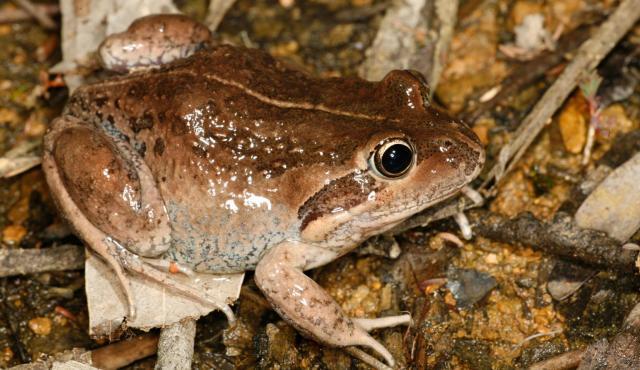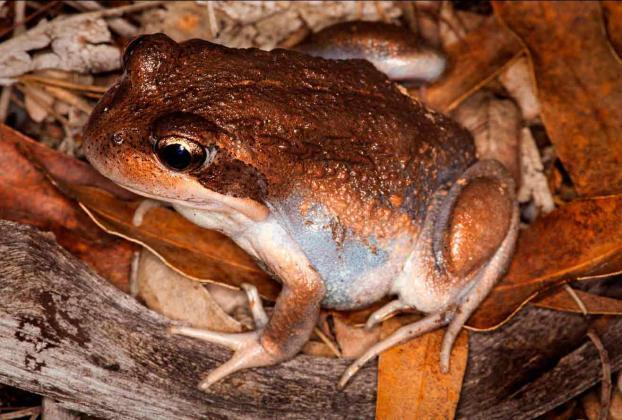 ---
Details
Type
Group
Other Common Names
Biology

Breeding season: spring to early autumn. Females lay up to 4000 pigmented eggs enclosed in a white frothy floating foam raft hidden amongst aquatic vegetation.

Distinctive Markings

Adults have a large oval tibial gland and a narrow elongate skin gland on the upper jaw. Short and rounded snout and indistinct tympanum.
Taxonomy
Phylum
Class
Order
Family
Genus
Species
---
South Australia through south-eastern Australia to the extreme south-east of Queensland and Tasmania.
Source: Atlas of Living Australia
Mass spawning can occur after heavy rain with intense calling.
---
Interesting Facts
Diet

Carnivore. Adults feed on invertebrates.

Habitat

Friable loamy or sandy soils in which to burrow. Often found in dug up gardens.

Native Status