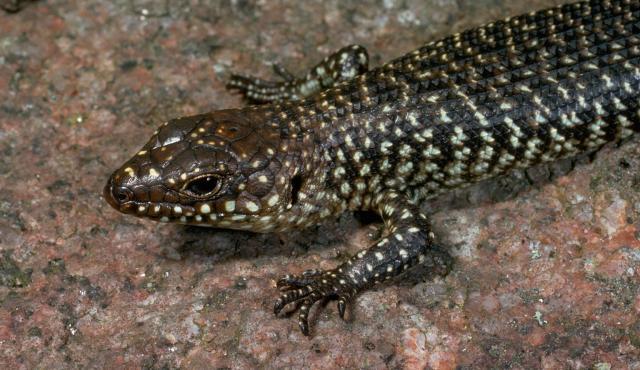 ---
Details
Type
Group
Other Common Names
Biology

Viviparous (live bearing). Produces 6 or more live young. Prefers to live communally. Active by day. Life span up to 20 years.

Distinctive Markings

Prominent spiny keel on each back scale, especially on the tail.
Taxonomy
Phylum
Class
Order
Family
Genus
Species
---
Stretches from south-eastern Queensland, through New South Wales and into Victoria, mainly on the slopes of the Dividing Range. An isolated population exists in the Mt Lofty Ranges of South Australia.
Source: Atlas of Living Australia