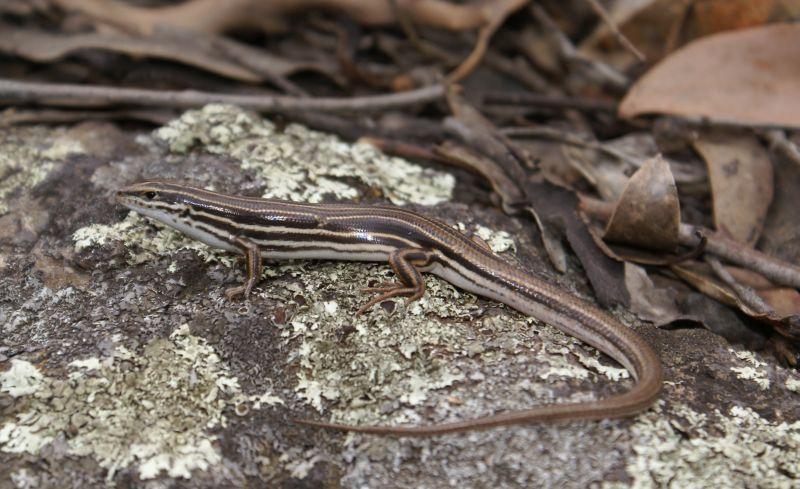 ---
Details
Type
Group
Other Common Names

Striped Skink, Tailed Skink

Biology

Oviparous (egg laying) with a single clutch. Mating occurs in spring, with females laying one to seven eggs in summer.

Distinctive Markings

Long limbs. Long tail. Light and dark striped down the body.
Taxonomy
Phylum
Class
Order
Family
Genus
Species
The Copper-tailed Skink is seen during the day when there is sufficient warmth for foraging. They often shelter in burrows under rock slabs on sandy soil.
---
Interesting Facts
Diet

Carnivore, insects (butterfly and beetle larvae, grasshoppers and ants)

Habitat

Found in woodland, coastal and sandstone heaths.

Native Status