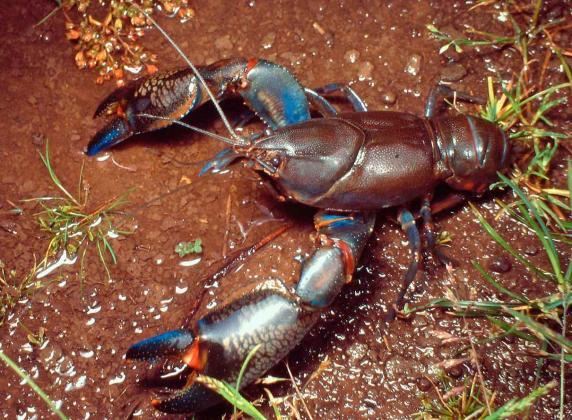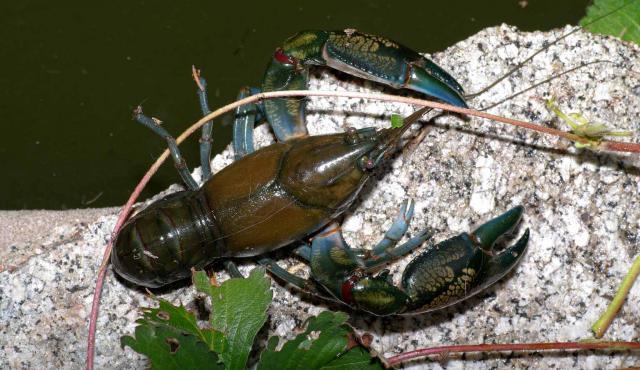 ---
Details
Type
Group
Biology

Nocturnal. Digs deep burrows in the soil, including in levee banks and dam walls. Survives over summer and long droughts in their burrows. Can survive in poor water quality. Prolific breeders when conditions are suitable. Females look after hatchlings for several weeks in a brood chamber under their tail. Life span of 5-7 years.

Distinctive Markings

Smooth exoskeleton (outer shell).
Taxonomy
Phylum
Class
Order
Family
Genus
Species
---
Most of Victoria and also the eastern part of South Australia, central and western New South Wales and south-western Queensland.
Source: Atlas of Living Australia
The Common Yabbie is the most hardy Australian yabby able to tolerate muddy conditions, low oxygen levels and a wide range of temperatures.
---
Interesting Facts
Diet

Omnivore. Mainly eats vegetation, especially rotting leaves and plant detritus, worms and insects.

Habitat

Semi-aquatic. Freshwater creeks, rivers, lakes, farm dams, swamps, floodplains and irrigation channels. They prefer silty shallow water that is slow flowing or still.

Native Status