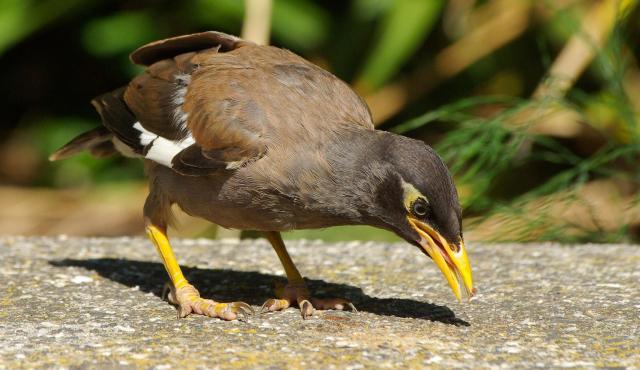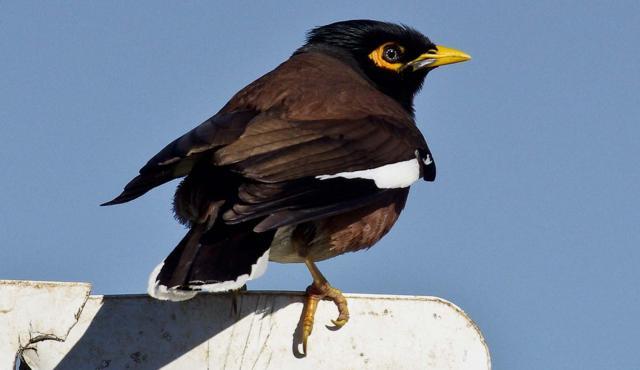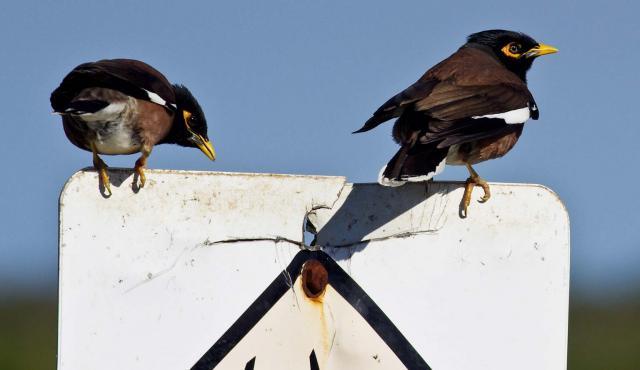 ---
Details
Type
Group
Former Scientific Name
Other Common Names
Biology

Breeds October-March. Pairs mate for life choosing walls and ceilings of buildings or hollow trees or dense foliage for their bulky nests.

Distinctive Markings

Distinctive brown bird with a yellow bill, legs and bare patch behind eye.
Taxonomy
Phylum
Class
Order
Family
Genus
Species
Common Mynas were introduced to Australia from Asia from the 1860s to control agricultural pests. They have spread from rural areas into urban areas and along roadsides.
---
Interesting Facts
Diet

Omnivore. Will scavenge on invertebrates, fruit and vegetables, scraps and fledgling sparrows.

Habitat

Urban areas, agricultural areas near towns.

Native Status