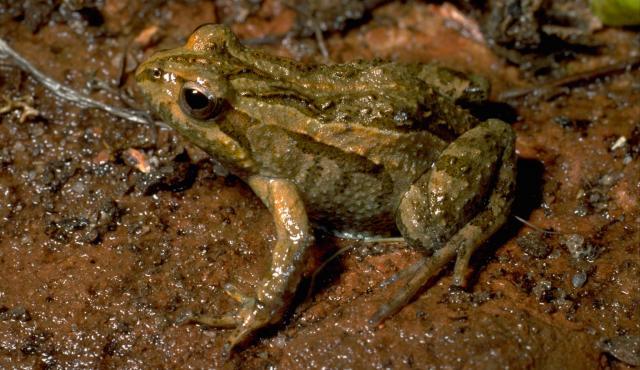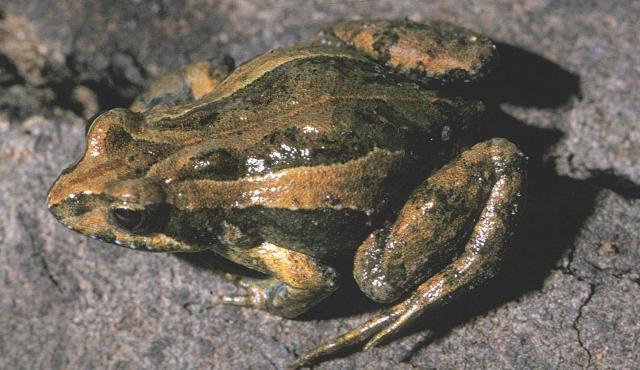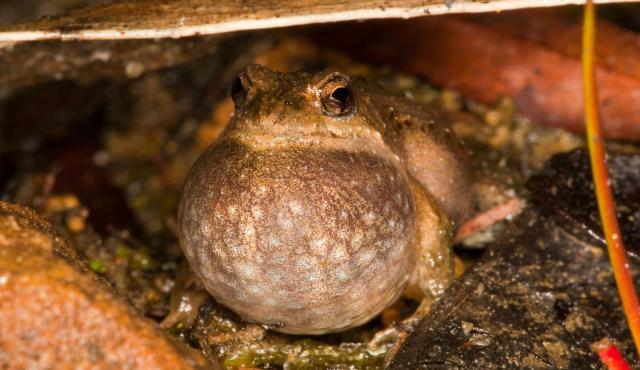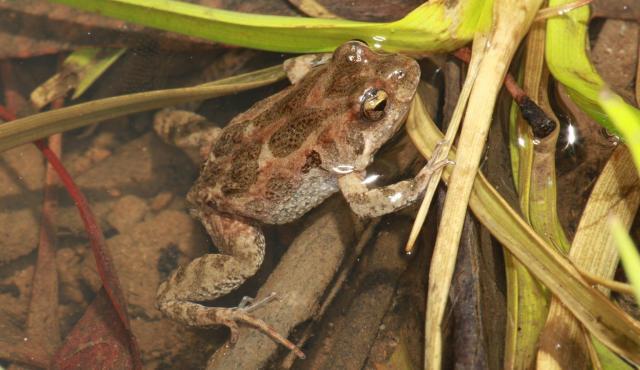 ---
Details
Type
Group
Former Scientific Name
Other Common Names
Biology

Breeding season: throughout the year. Females lay 100-150 pigmented eggs usually found singly or in small groups often attached to submerged vegetation.

Distinctive Markings

Adults are generally brown or grey with grey or black boomerang shaped ridges on the shoulders, interrupted by the forearm but then continuing to the groin. Pointed snout and indistinct tympanum.
Taxonomy
Phylum
Class
Order
Family
Genus
Species
One of the most common frog species. May be heard calling all year.
---
Interesting Facts
Diet

Carnivore. Adults feed on invertebrates.

Habitat

Well vegetated edges of streams, temporary and permanent ponds, roadside drains and ditches, dams and swamps to seasonally flooded areas.

Native Status