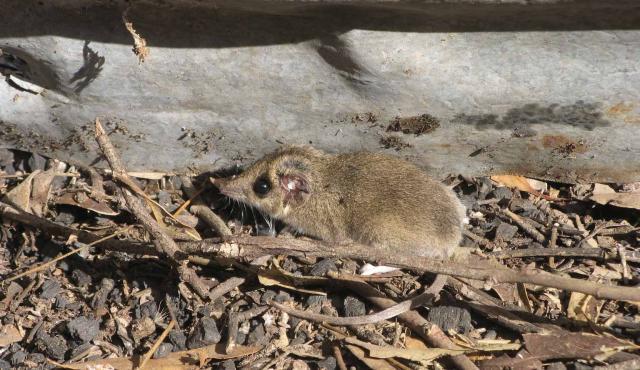 Sminthopsis murina murina
---
---
Details
Type
Group
Other Common Names
Biology

Similar to Fat-tailed Dunnart. Shelters in hollow logs or under grass tussocks or rocks. Sometimes shelters in groups overnight and in winter. Female may live to breed a second year but the male usually dies after mating. This species appears to benefit from periodic burning of its habitat.

Distinctive Markings

Grey fur with white underneath, large ears and eyes.
Taxonomy
Phylum
Class
Order
Family
Genus
Species
Although referred to as 'common', this species is not common and has a patchy distribution over its range.
---
Interesting Facts
Diet

Carnivore. Eats ground dwelling invertebrates such as beetles, cockroaches and moths. Does not need to drink as it gets enough water from its food.

Habitat

Can live in a wide range of habitats including woodlands and granite outcrops. Prefers areas with leaf litter and places to shelter in such as hollow logs and rotting stumps.

Native Status