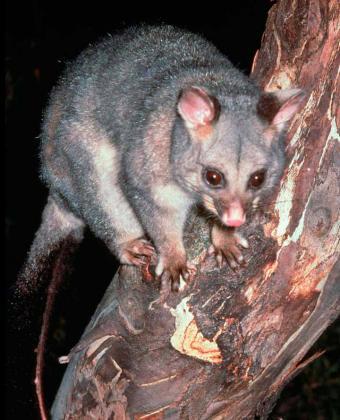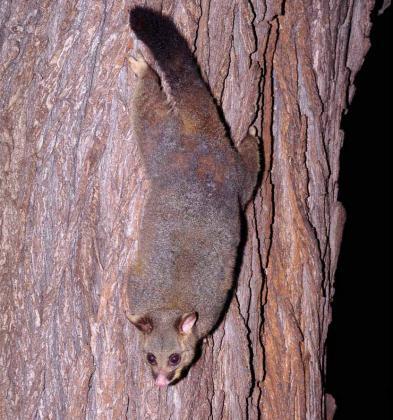 ---
Details
Type
Group
Biology

Nocturnal. Sleeps in tree hollows or similar protected places, including ceilings of buildings. The most abundant Australian possum, often living with humans. Can live for 11 years in the wild. Starts breeding at 1 year of age, with usually a single young born. The mother needs to take care of the young for at least 7 months.

Distinctive Markings

Thick black tail, ears longer than wide, dark markings around eyes and a pink nose.
Taxonomy
Phylum
Class
Order
Family
Genus
Species
---
Widespread over northern, eastern, and south-western Australia and Tasmania, with scattered populations in arid central Australia.
Source: Atlas of Living Australia
Was introduced to New Zealand and has become a major pest.
---
Interesting Facts
Diet

Omnivore. Eats a variety of plants, leaves, fruits and flowers but sometimes eats nestling birds.

Habitat

Open dry eucalypt forest, woodlands, suburban areas.