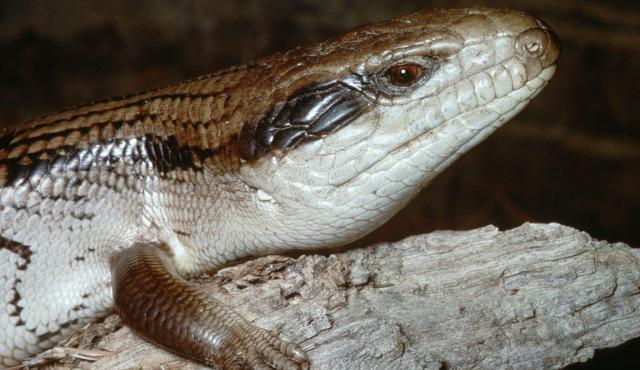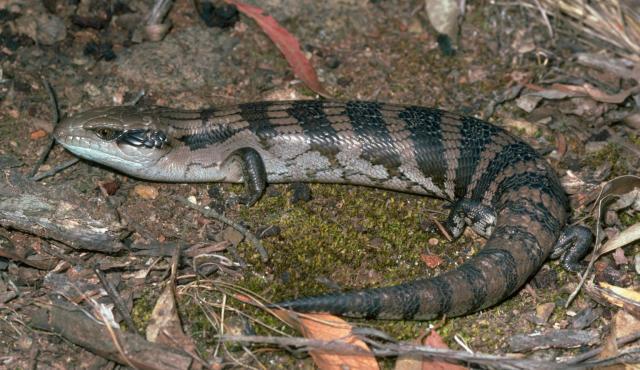 ---
Details
Type
Group
Other Common Names

Common Blue-tongued Skink, Eastern Blue-tongue, Tongued Lizard

Biology

Lives alone for most of the year. Viviparous (live young). Females produce up to 25 live young which are self sufficient and disperse after a few days. Possess a Jacobson's Organ on the roof of the mouth which is used to detect chemicals emitted from prey.

Distinctive Markings

Bright, blue, fleshy tongue used to scare away predators. Seven to ten dark bands across the body.
Taxonomy
Phylum
Class
Order
Family
Genus
Species
The blue tongue is used as a bluff-warning to potential predators.
---
Interesting Facts
Diet

Omnivore. Feeds on plant and animal material including snails, beetles, wildflowers, native fruits and berries.

Habitat

Basalt plains west of Melbourne and the Mornington Peninsula, including urban areas.

Native Status