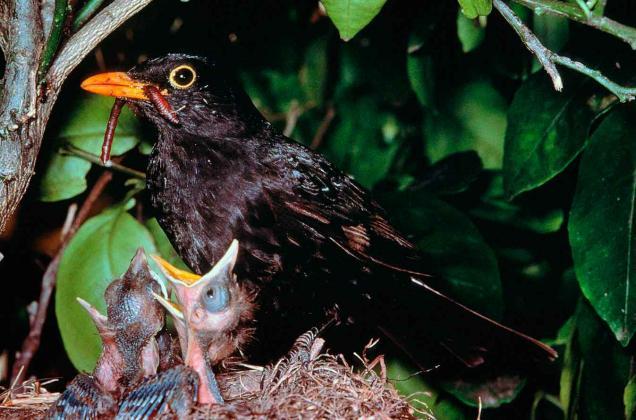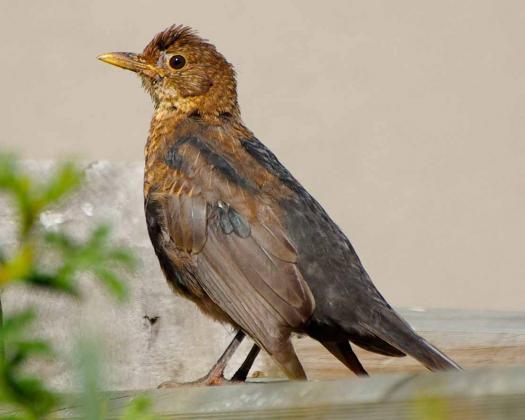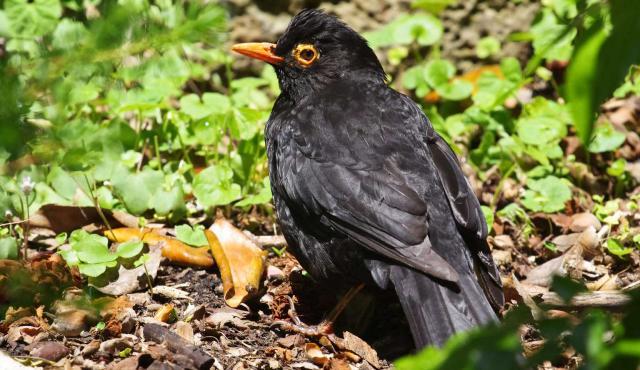 ---
Details
Type
Group
Biology

Breeds September-December. Builds a cup-shaped nest of grasses bound with mud in a tree, shrub, low bush or tree hollow. Competes with native birds.

Distinctive Markings

The adult male is black overall with a bright orange-yellow bill and eye-ring.
---
Native to Europe and Asia. Distributed throughout Victoria, Tasmania, south-eastern South Australia and southern New South Wales.
Source: Atlas of Living Australia
Common Blackbirds were introduced to Australia from Europe and Asia in the 1860s.
---
Interesting Facts
Diet

Omnivore, feeding on invertebrates, seeds and fruit, Scratches in leaf litter, lawns and soil.

Habitat

Gardens, lawns, parks, orchards, woodlands, forests and watercourses.

Native Status