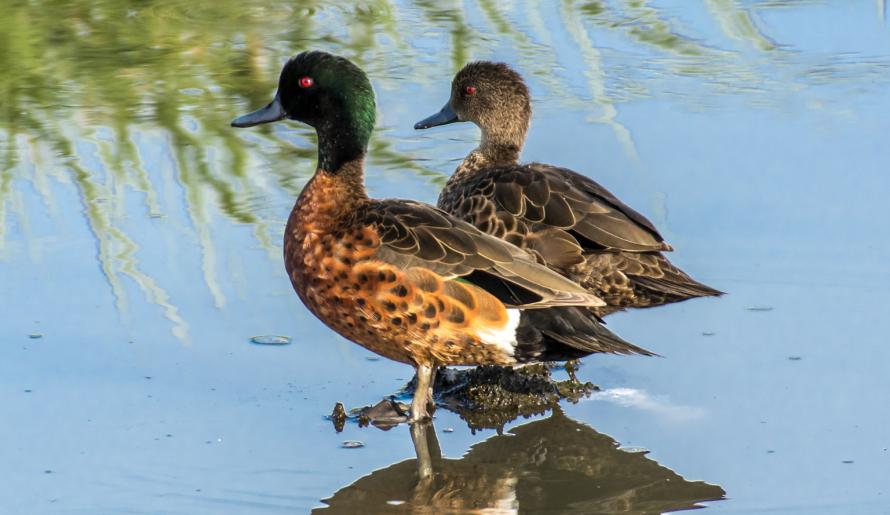 ---
Details
Type
Group
Other Common Names
Biology

Breeding season: July to December. Clutch size is 12. They form monogamous pairs and stay together outside the breeding season. Both parents choose and defend a nest site. The male stays with the female while she incubates the eggs. The nest is usually located over water in a down-lined tree hollow about 6-10 m high. Sometimes nests are placed on the ground, among clumps of grass near water, lined with down. Males do not assist with incubation but do look after the young when hatched. Once hatched, the young are ready to swim. Both parents protect their brood.

Distinctive Markings

Slightly bigger and darker than the Grey Teal. Males look very diiferent to the Grey Teal. They have a distinctive green head and chestnut body plumage.
The Chestnut Teal is sexually dimorphic. This means that males and females have quite different plumages.
---
Interesting Facts
Diet

Omnivore. Feeds on seeds, insects and some vegetation.

Habitat

Found in wetlands and estuaries in coastal regions. They need hollow trees in water or short grasslands near water for nesting.

Native Status