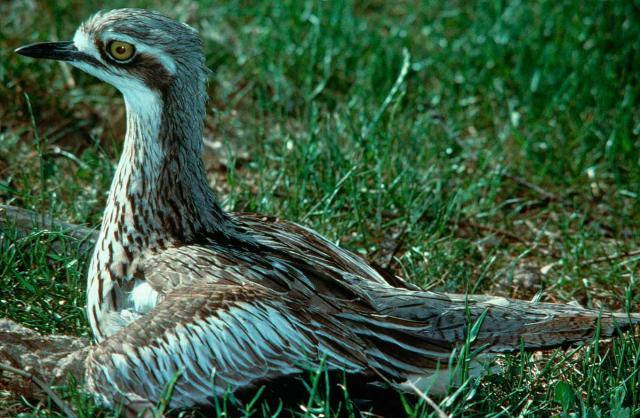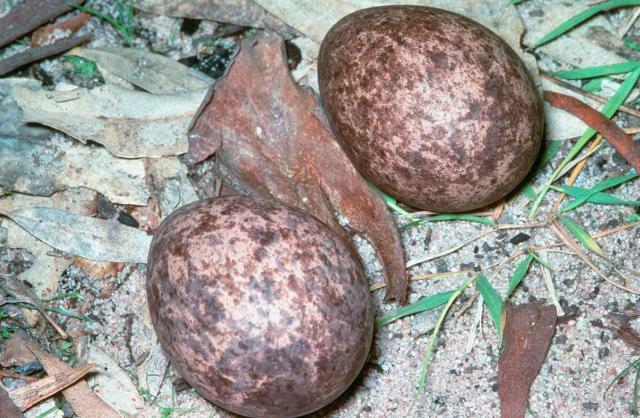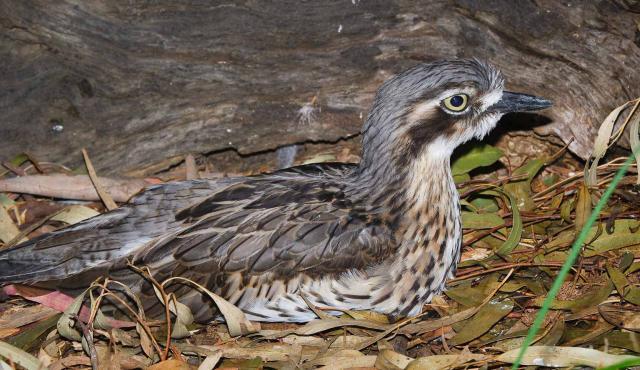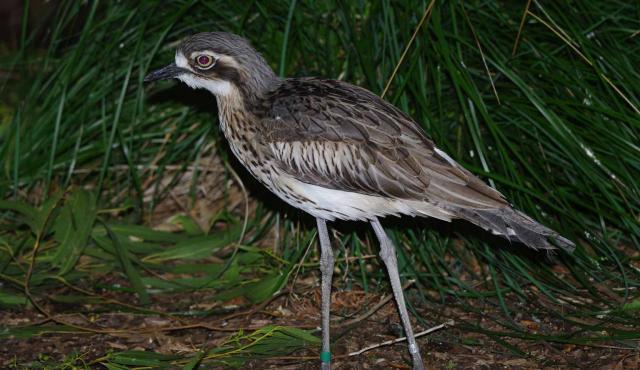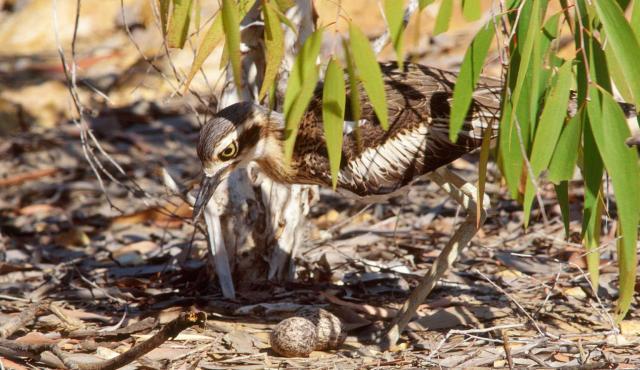 ---
Details
Type
Group
Other Common Names

Bush Thick-knee, Southern Stone-curlew

Biology

Nocturnal. Camouflages well during the day. Will lie flat on the ground or disappear amongst foliage to escape observation. Breeds August-January. Two eggs are laid in a shallow scrape in the ground with both parents sharing the incubation and care of the young. Abundance in Victoria has declined markedly due to predation by foxes and feral cats, and changes in land use.

Distinctive Markings

Prominent streaking, white eyebrow, throat and wing patch.
Taxonomy
Phylum
Class
Order
Family
Genus
Species
Males and females perform a courtship dance which is repeated for an hour or more, accompanied by loud and constant calling.
---
Interesting Facts
Diet

Omnivore, feeding on invertebrates, small lizards and mammals, and seeds.

Habitat

Open woodland, dry watercourses, sandplains, coastal scrub, roadside remnant vegetation.

Native Status