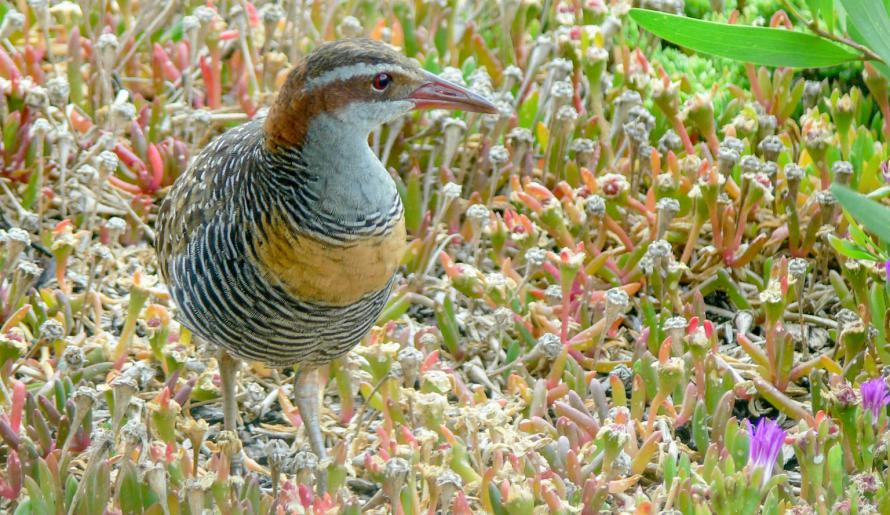 ---
Details
Type
Group
Other Common Names
Biology

Breeding season: September to February. Clutch size is five to eight. Nests in long grass, tussocks, rushes and crops. It makes an unlined cup-shaped nest of grasses or reeds. Both sexes incubate the eggs. Young leave the nest within 24 hours.

Distinctive Markings

Grey eyebrow and an orange-brown band on its streaked breast. On each side of the head, between the eye and the upper base of the beak, cheek and hindneck are rich chestnut.
Taxonomy
Phylum
Class
Order
Family
Genus
Species
The Buff-banded Rail is secretive but not shy. It darts into cover when disturbed and the young will scurry into cover when adults give an alarm call.
---
Interesting Facts
Diet

Omnivore. Feeds on crustaceans, molluscs, insects, seeds, fruit, frogs and carrion (dead animals). It mostly feeds early in the morning and the evening.

Habitat

Found in dense reeds and vegetation bordering many types of wetlands or crops.

Native Status