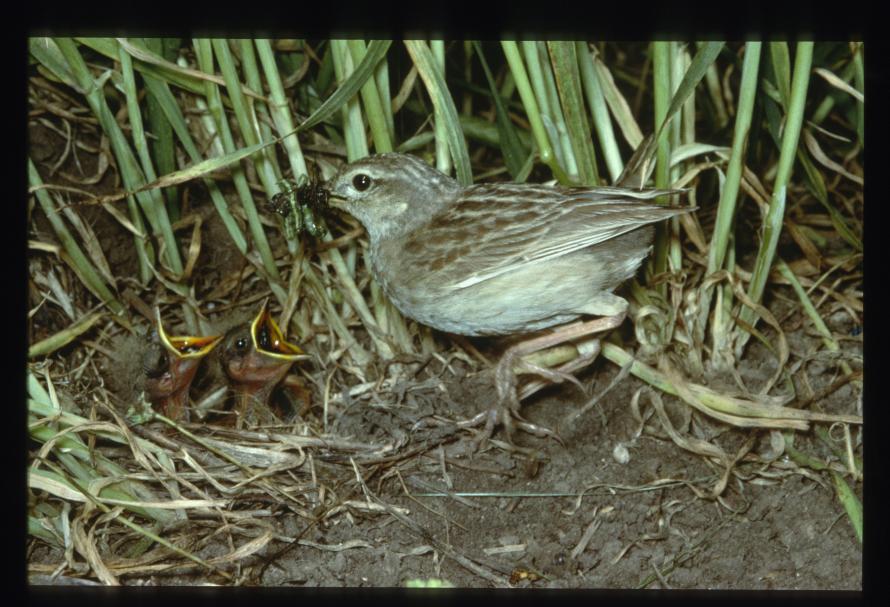 ---
Details
Type
Group
Other Common Names
Biology

Breeding season: September to February. Clutch size is three to four. Nest is a small depression in the ground, often in a clump of grass or another form of cover. The female incubates the eggs and takes care of the young. They are very nomadic, moving from drought-affected areas to areas of recent rainfall.

Distinctive Markings

Larger than the Rufous Songlark and lacks the rufous rump.
Taxonomy
Phylum
Class
Order
Family
Genus
Species
The Brown Songlark lives in farm paddocks and as a result are occasionally killed by vehicles on roads.
---
Interesting Facts
Diet

Omnivore. Feeds on seeds and insects.

Habitat

Found in open country, including pastures, short crops and grassy shrub.

Native Status