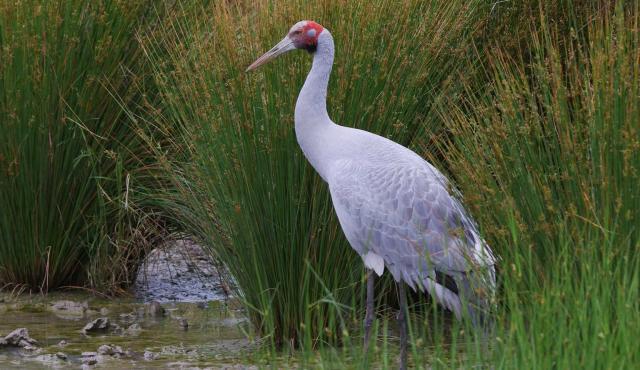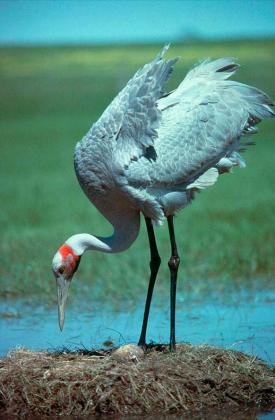 ---
Details
Type
Group
Other Common Names
Biology

Breeding season from August to December in the southern parts of Australia. They lay two (sometimes three) eggs that are white, blotched with brown and purple. Incubation is by both sexes and lasts 30 days. The young fly at 14 weeks.

Distinctive Markings

Featherless red head and grey crown.
---
Found across tropical northern Australia and southwards through north-east and eastern central areas as well as central New South Wales to western Victoria.
Source: Atlas of Living Australia
Brolgas participate in an elaborate courtship dance during the breeding season.
---
Interesting Facts
Diet

Omnivore, feeding mainly on tubers and some crops. Also eats insects, molluscs, amphibians and occasionally mice.

Habitat

Freshwater swamps, flooded grassland, billabong margins, lagoons, dry grasslands, floodplains, irrigated pasture, estuaries, mangroves.

Native Status