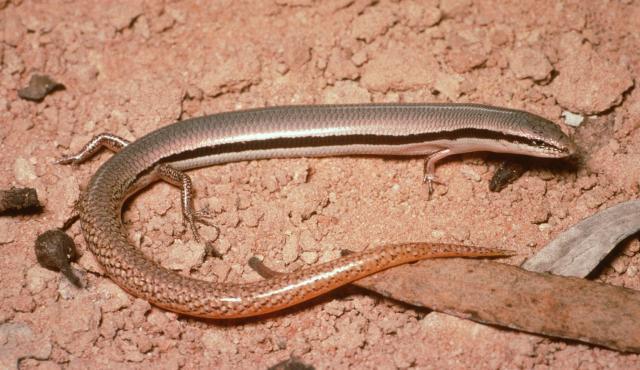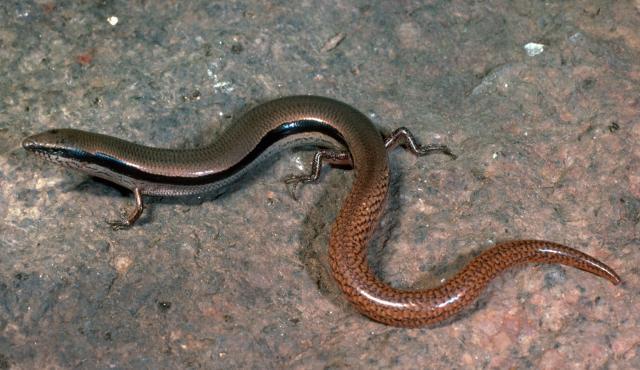 ---
Details
Type
Group
Other Common Names
Biology

Range from viviparous (live bearing) to oviparous (egg laying).

Distinctive Markings

Dark stripe from snout to base of tail. Very reduced limbs causing the species to move in a snake-like fashion.
Taxonomy
Phylum
Class
Order
Family
Genus
Species
This skink exhibits geographic variation in reproduction, laying eggs on the mainland and depositing only partially calcified eggs in Tasmania which hatch within a few days.
---
Interesting Facts
Diet

Carnivore, small invertebrates.

Habitat

Semi fossorial (adapted to digging and living underground). Usually found under rocks.

Native Status