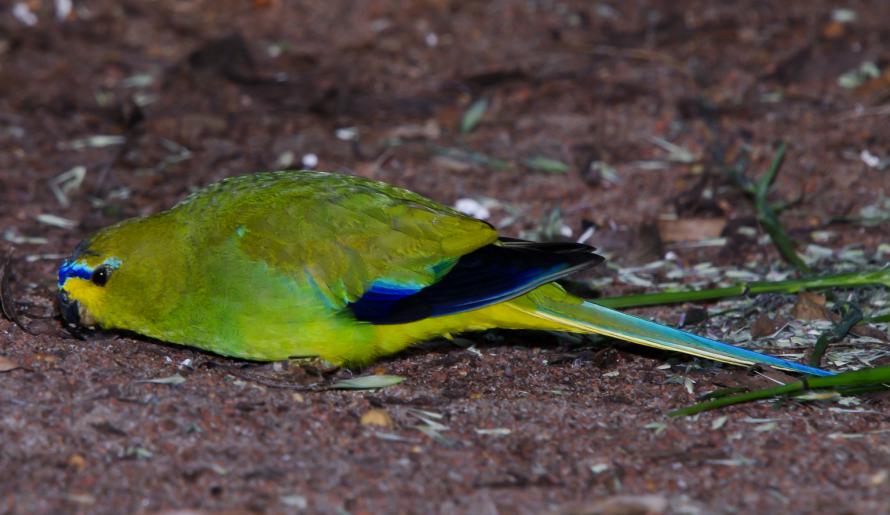 ---
Details
Type
Group
Other Common Names

Blue-banded Parrot, Blue-banded Grass-parrot

Biology

Breeding season: February to October. Clutch size is four to six. They form monogamous pairs. Nests are made in a tree hollow of a stump, preferably with a vertical opening. Eggs are laid on a bed of decaying wood. The female incubates the eggs and the male hunts for food. The female leaves at intervals to be fed by the male. Both sexes feed the young.

Distinctive Markings

Dark blue patch on the wings. A yellow facial patch extends back to the eye. A narrow, dark blue band runs from eye to eye across the forehead.
Taxonomy
Phylum
Class
Order
Family
Genus
Species
When choosing nest sites, Blue-winged Parrots try to get one with a small opening that will prevent predators, like Grey Shrike-thrushes, getting in to steal the eggs and young.
---
Interesting Facts
Diet

Herbivore. Feeds on seeds of grasses and herbaceous plants.

Habitat

Found in woodlands, coastal heath and grasslands.

Native Status