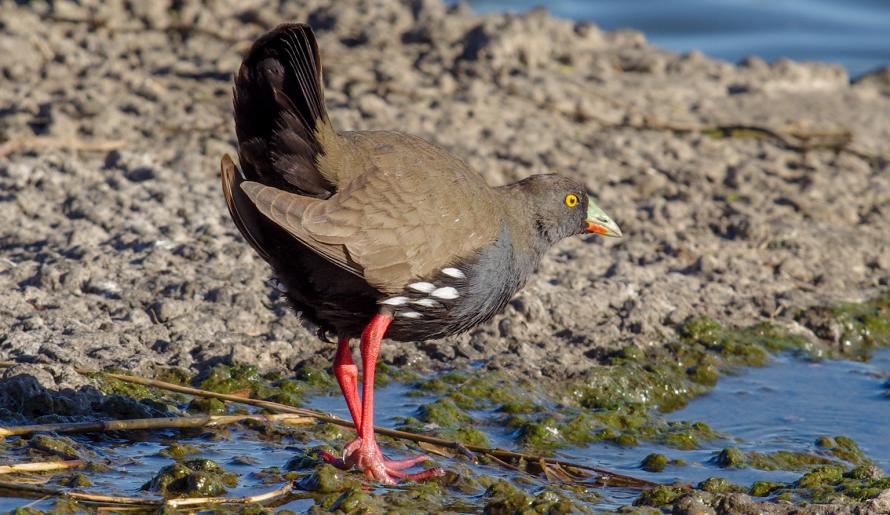 ---
Details
Type
Group
Biology

Breeding season: August to December, and in response to rain. Clutch size is five to seven. Usually breeds near water and breeds rapidly when conditions are favourable. Nest is cup-shape, made from stalks, twigs and leaves and lined with grasses and feathers.

Distinctive Markings

Erect narrow black tail which is held folded.
Taxonomy
Phylum
Class
Order
Family
Genus
Species
The Black-tailed Native-hen is nomadic, taking advantage of temporary wetlands. When breeding conditions are good, large numbers of birds may suddenly arrive in an area, breed and then disappear again.
---
Interesting Facts
Diet

Omnivore. Feeds on seeds, plant material and insects.

Habitat

Found near permanent or ephemeral terrestrial wetlands in low rainfall areas, in both fresh and brackish waters.

Native Status