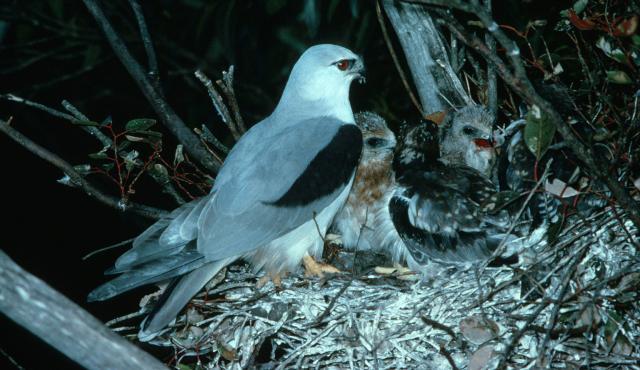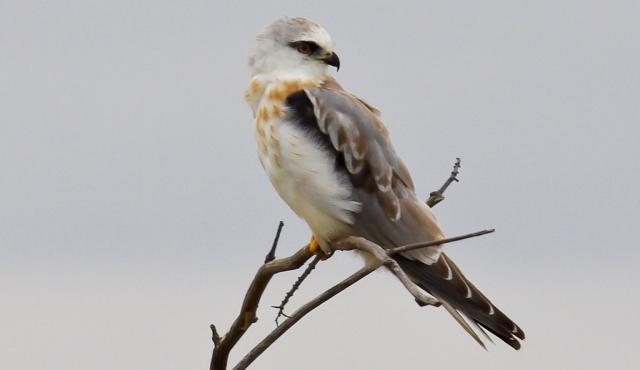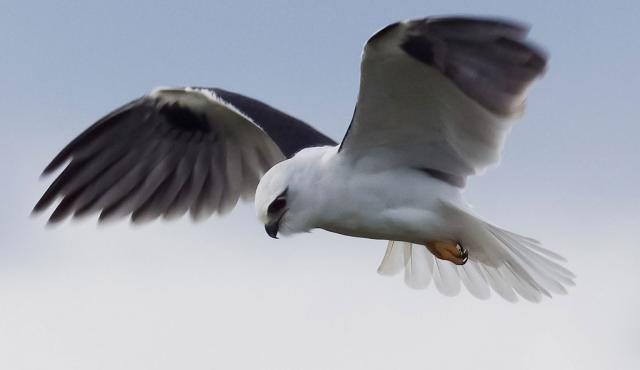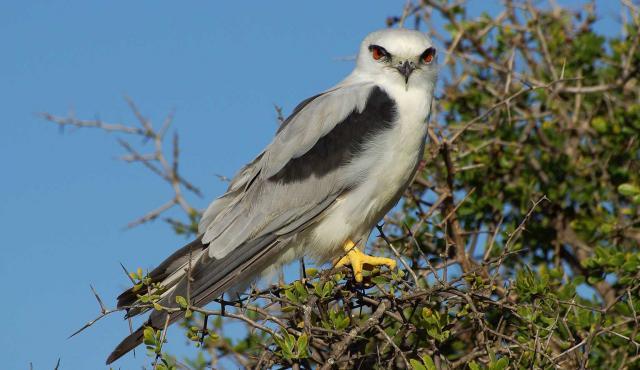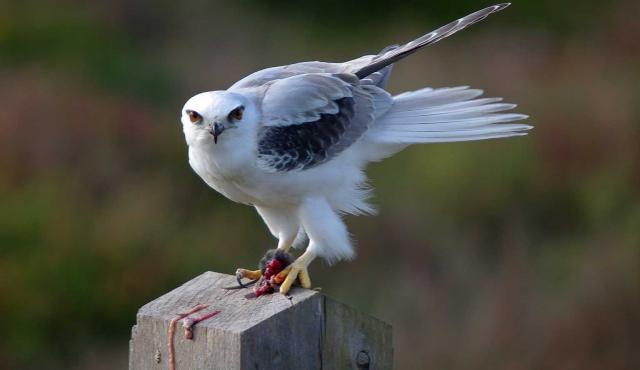 ---
Details
Type
Group
Biology

These birds form monogamous pairs which remain together for the year. Both sexes build a nest on a high tree, bridge or power pole. Breeding season is usually from April to December or whenever prey is abundant. Clutch size is 2-4. The female incubates the eggs for 30-34 days and the young leave the parents after a month.

Distinctive Markings

Black shoulder patch. Distinctive black, comma shape above and behind the red eye.
Taxonomy
Phylum
Class
Order
Family
Genus
Species
---
Found across mainland Australia but has been sighted in northern Tasmania and on some islands in Bass Strait.
Source: Atlas of Living Australia
These birds are often observed hovering high above their prey, often with their feet dangling. They 'parachute' onto their prey with their wings held up in a deep 'V' shape.
---
Interesting Facts
Diet

Carnivore. Feeds mainly on rodents, in particular the introduced house mouse. Also eats insects, especially grasshoppers.

Habitat

Occupies treed grasslands, farms, roadsides, vacant wastelands of urban and coastal areas. Also found in heaths or saltbush with sparsely scattered trees.

Native Status