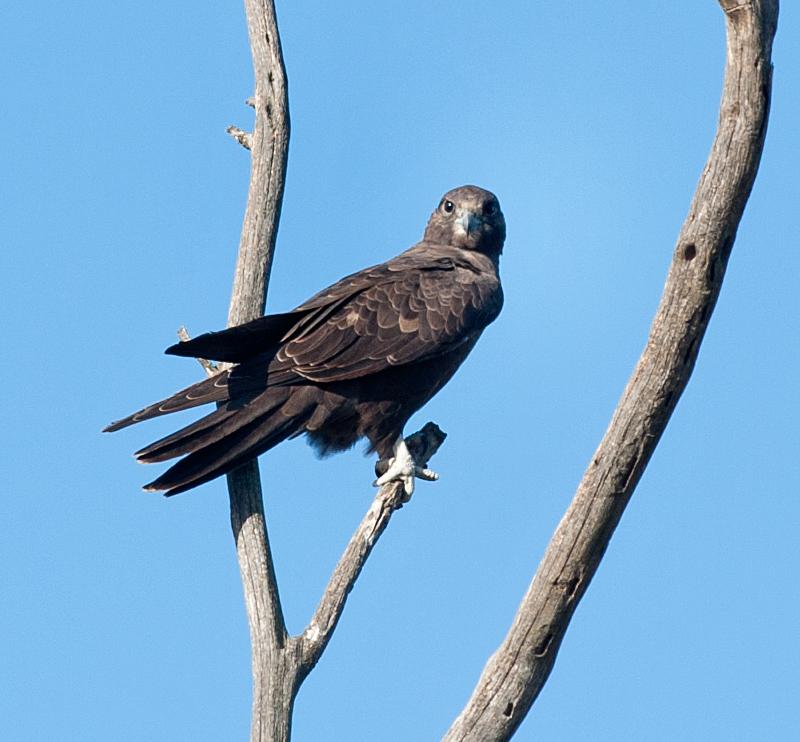 ---
Details
Type
Group
Biology

Breeding season: June to December. Clutch size is three to four. They nest along tree-lined creeks and rivers. Eggs are laid in the abandoned stick nests of other birds, usually high in a tree. The female mainly incubates the eggs, broods and feeds the young, while males hunt.

Distinctive Markings

Flies with swift powerful beats. It glides with slightly drooped wings.
Taxonomy
Phylum
Class
Order
Family
Genus
Species
The Black Falcon is the largest falcon.
---
Interesting Facts
Diet

Carnivore. Feeds on birds, small mammals, insects, reptiles and sometimes carrion (dead animals). They steal prey from other raptors. When prey is sighted, the bird swoops down and grasps it in its claws (talons), killing the prey with a bite to the spine.

Habitat

Found in open grasslands and agricultural areas.

Native Status