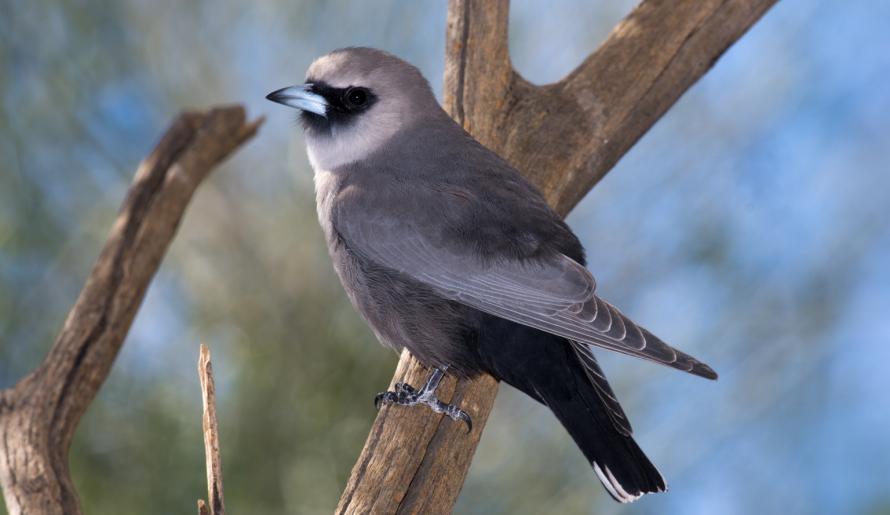 ---
Details
Type
Group
Biology

Breeding season: August to January (after rain in arid regions). Clutch size is three to four. They nest and rear their young co-operatively. Nests are flimsy constructions of twigs placed low in a small tree, stump or artifical structure. Roosts in tight clusters in trees during storms or sudden cold weather.

Distinctive Markings

Black face around the base of the bill and the eyes.
Taxonomy
Phylum
Class
Order
Family
Genus
Species
The Black-faced Woodswallow perches on shrubs, fences and telegraph wires and darts down to catch prey. Often feeds in mixed flocks with swifts and swiflets, and also associates with other woodswallows and the White-winged Triller. During droughts, the Black-faced Woodswallow may be seen in coastal areas where it is not normally found.
---
Interesting Facts
Diet

Omnivore. Feeds on insects and nectar.

Habitat

Found in open country, often far from water, as well as open woodlands, around lakes and wetlands and irrigated areas.

Native Status