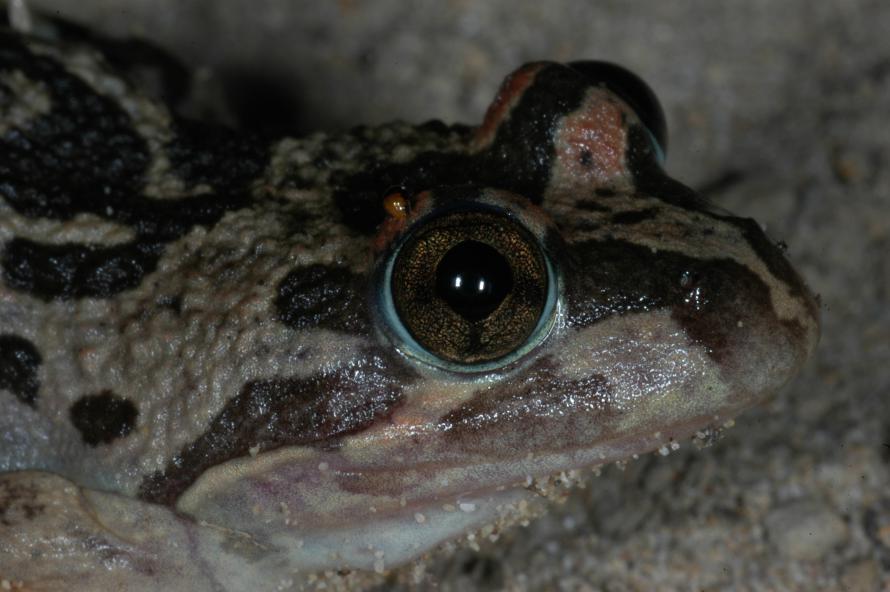 ---
Details
Type
Group
Other Common Names
Biology

Breeding season: spring - autumn, after heavy rains. Females lay approximately 300 pigmented eggs, in a floating foam mass which is often partly attached to grasses. Eggs hatch three days after being laid. Males call from concealed floating vegetation within waterbodies.

Distinctive Markings

Reddish-orange patch on their upper eyelid.
Taxonomy
Phylum
Class
Order
Family
Genus
Species
The Barking Frog is a species of non-burrowing frog which has a single 'dog-like' bark.
---
Interesting Facts
Diet

Carnivore. Adults feed on a wide variety of insects.

Habitat

Adults are most often associated with water, in woodlands and floodplains of rivers. Found under rocks, logs and in yabby burrows. In Victoria, distribution is restricted to the floodplains of the Murray River.

Native Status