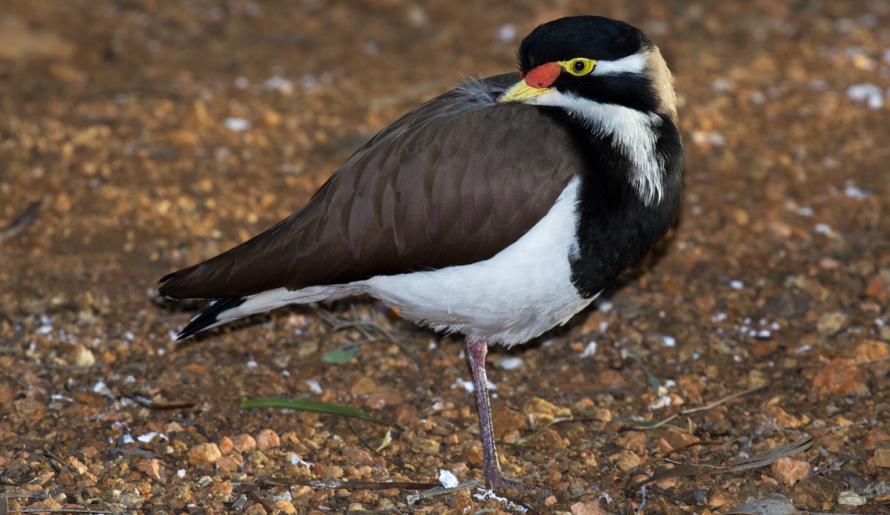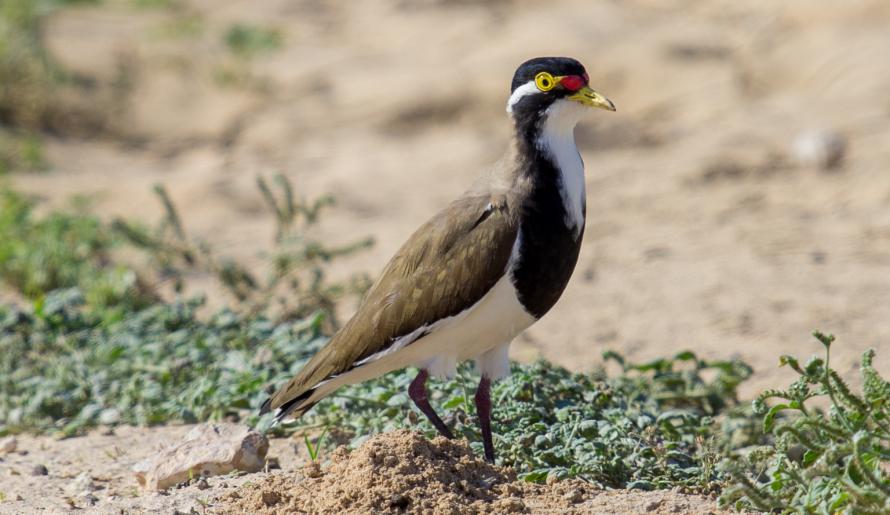 ---
Details
Type
Group
Biology

Breeding season: July to November, however varies with rainfall. Clutch size is three to four.

Distinctive Markings

Broad black breast band and white throat. Black cap. Broad white eye-stripe.
Taxonomy
Phylum
Class
Order
Family
Genus
Species
The Banded Lapwing uses foot-tapping to disturb insects from cover, running to catch anything that moves.
---
Interesting Facts
Diet

Carnivore. Feeds on insects, worms, spiders and molluscs (snails and slugs).

Habitat

Found in open, short grassland such as heavily grazed paddocks, agricultural lands and saline herblands in dry and semi-arid areas.

Native Status