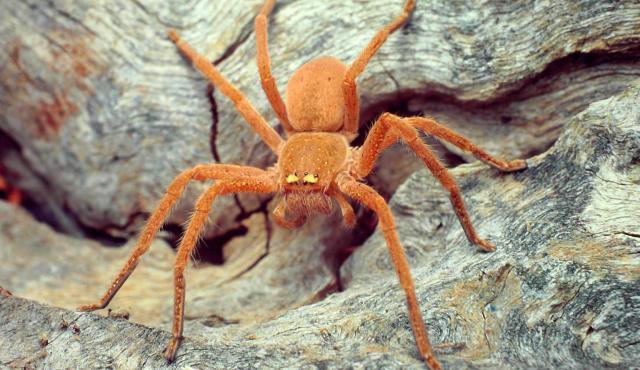 ---
Details
Type
Group
Former Scientific Name
Biology

Nocturnal. Builds a silky retreat under bark for moulting and laying eggs. The egg sac is a flattish silken capsule which is aggressively guarded by the female.

Distinctive Markings

The first two pairs of legs are much longer than the hind pairs. A dark triangular patch (hence the name 'badge') is found on the underside of the abdomen.
Taxonomy
Phylum
Class
Order
Family
Genus
Species