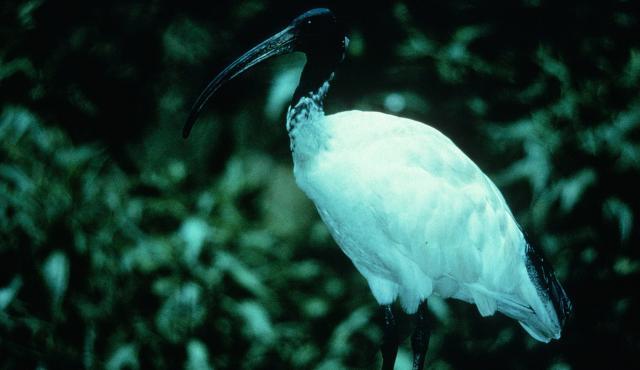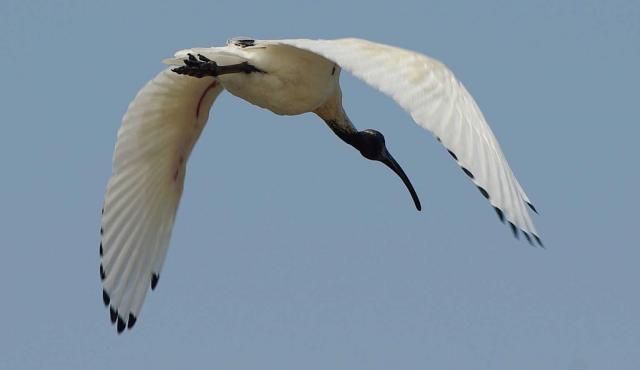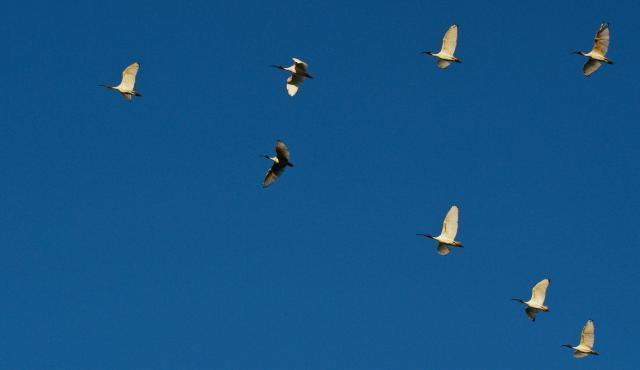 ---
Details
Type
Group
Other Common Names
Biology

Breeding season is between June and November in southern Australia. This species breeds in large colonies alongside herons, egrets and spoonbills. Rough, loose platforms are built in trees standing in water. Two to five eggs are produced and incubated by both sexes. Incubation time is 20-23 days. One or two broods may be raised each year.

Distinctive Markings

During the breeding season, the small patch of skin on the undersurface of the wing changes from a dull pink to a dark scarlet.
Taxonomy
Phylum
Class
Order
Family
Genus
Species
---
Common and widespread in northern and eastern Australia. Range and abundance in Western Australia is expanding. Absent from Tasmania.
Source: Atlas of Living Australia
Often form large flocks on farmland during insect plagues.
---
Interesting Facts
Diet

Omnivore, terrestrial and aquatic invertebrates including crayfish and mussels, also human scraps.

Habitat

Shallow fresh and tidal wetland and pasture.

Native Status