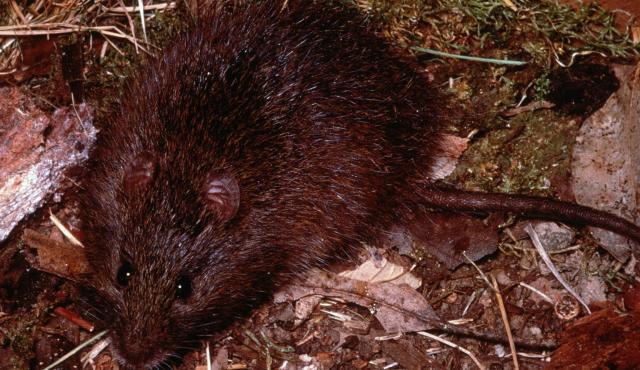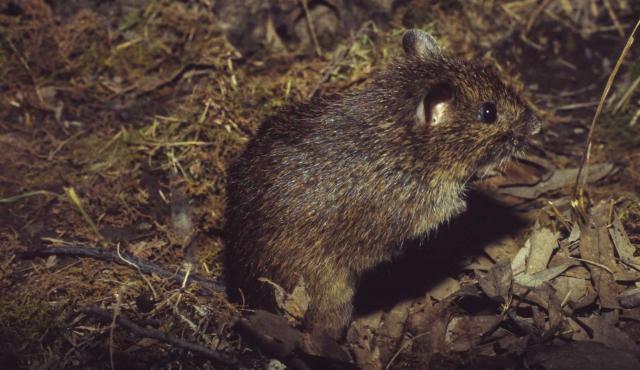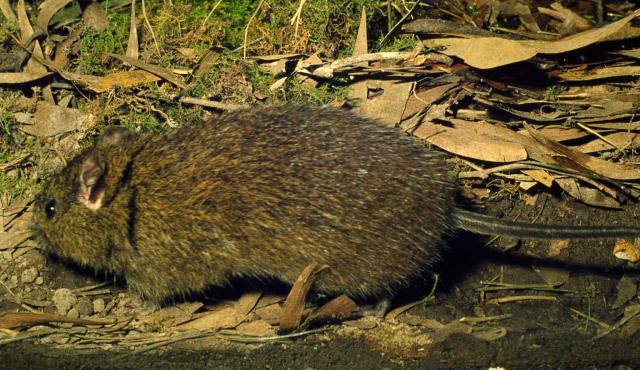 ---
Details
Type
Group
Other Common Names
Biology

Swamp Rats need dense plant growth so they can build long tunnels though the vegetation. Females need good spring growth of grasses and sedges to establish a territory of about 0.5 hectares before they can breed. They can have several litters of up to five young per year. Frequent fires will prevent Swamp Rats from living in an area.

Distinctive Markings

Dark brown fur, dark tail shorter than body, brown feet.
Taxonomy
Phylum
Class
Order
Family
Genus
Species