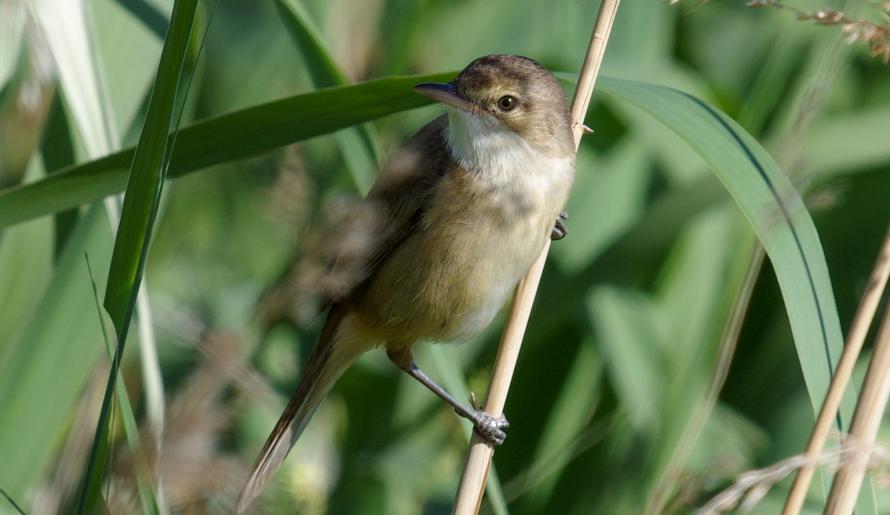 ---
Details
Type
Group
Biology

Breeding season: September to February. Clutch size is three to four. Builds a deep cup nest with a narrow top opening in amongst dense reeds. Made from dry reeds and other water plants woven together and lined with fine dry grass and feathers. Females incubate the eggs.

Distinctive Markings

Not steaked like other grassbirds.
Taxonomy
Phylum
Class
Order
Family
Genus
Species
The Australian Reed-Warbler is sedentary in the north and migratory in the south, moving north to breed.
---
Interesting Facts
Diet

Carnivore. Feeds on a variety of insects.

Habitat

Found in dense vegetation alongside water, especially in thick reed beds, as well as tall crops and bamboo thickets.

Native Status