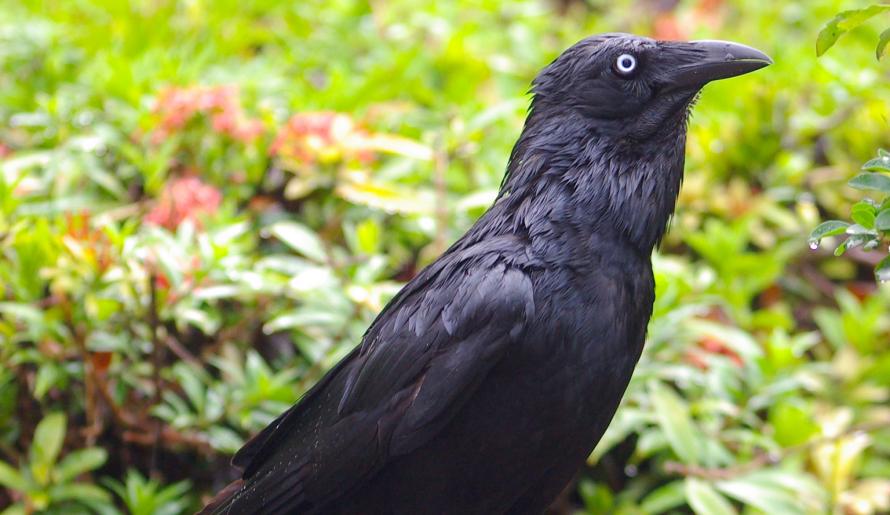 ---
Details
Type
Group
Biology

Nest is large and untidy. It is a bowl or platform of sticks, lined with grasses, bark or feathers. Both sexes build the nest and feed the young. The female incubates the eggs. Only one brood is raised per year. They are usually seen in pairs.

Distinctive Markings

Black body. White eyes. The feathers on the throat (hackles) are longer than in other species.
Taxonomy
Phylum
Class
Order
Family
Genus
Species
There are three species of raven in Australia, and three crows. Ravens are generally bigger than crows, but other differences (e.g. range, calls) are more reliable for identifying which species is which.
---
Interesting Facts
Diet

Omnivore. Feeds on insects and carrion (dead animals).

Habitat

Found in all habitat types, with the exception of arid areas.

Native Status