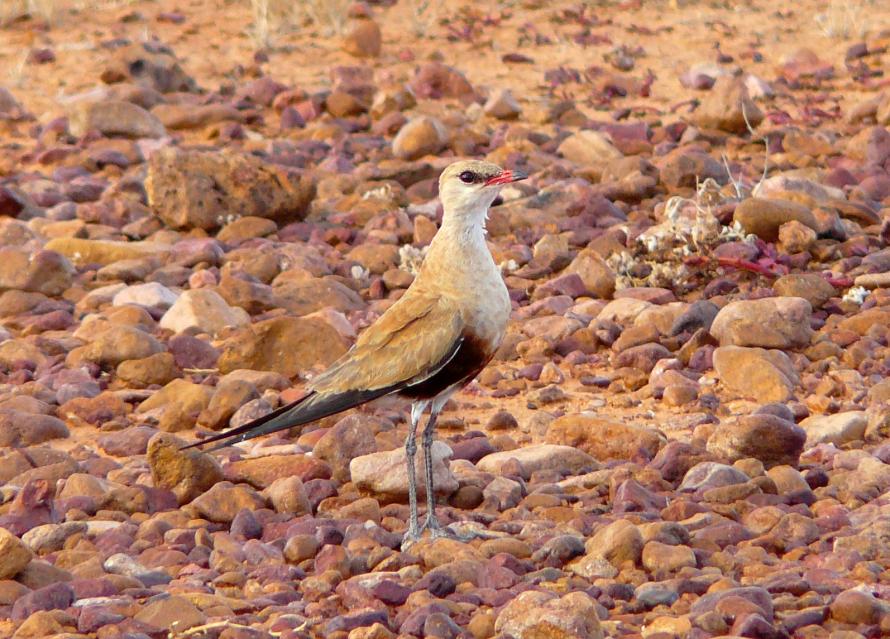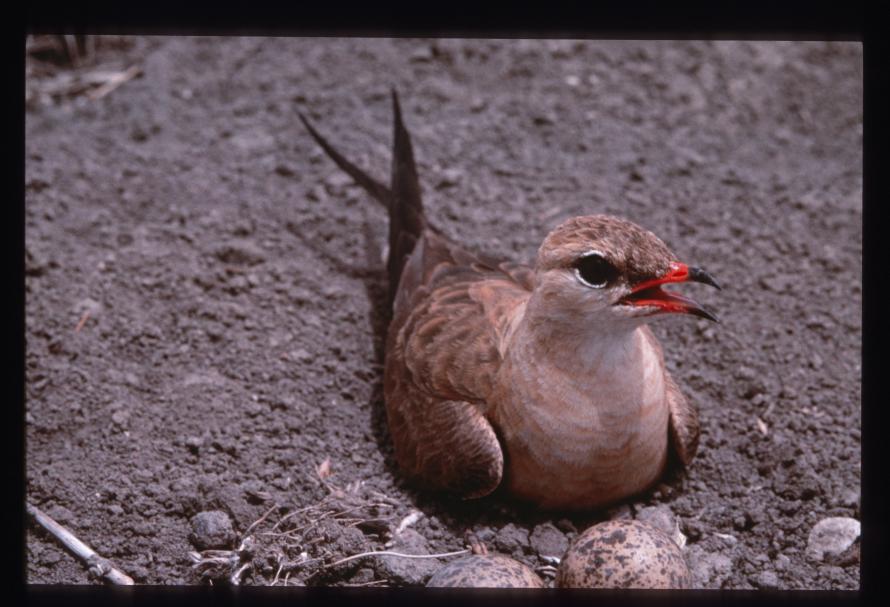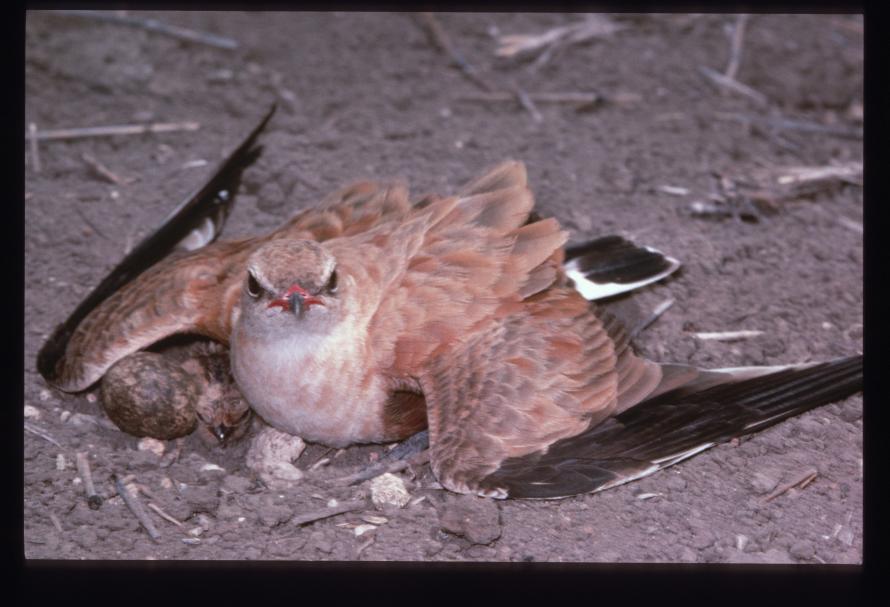 ---
Details
Type
Group
Biology

Clutch size is two. They are monogamous and stay together during the breeding season. Eggs are laid on bare ground in a scrape, which can be on stony ground and if the ground is soft it will make a small depression. Nest is sometimes ringed with small stones or sheep droppings, small pebbles, dry plant material or rabbit droppings. Both sexes incubate the eggs and care for the young.

Distinctive Markings

Long legs. Long pointed wings. Short decurved bill.
Taxonomy
Phylum
Class
Order
Family
Genus
Species
The Australian Pratincole is also known as 'Roadrunner'. On the ground, it is like a plover, running and darting along on its long legs catching insects. However, in flight it is more like a tern, flying elegantly with long, narrow wings.
---
Interesting Facts
Diet

Carnivore. Feeds on inscects, such as spiders and centipedes. It has active salt-glands, which enable it to drink both fresh and saline water.

Habitat

Found in open inland plains, sparsely wooded plains and tussock grasslands, and commonly found close to water. It is usually found in arid and semi-arid rainfall zones and mainly in the lowlands.

Native Status