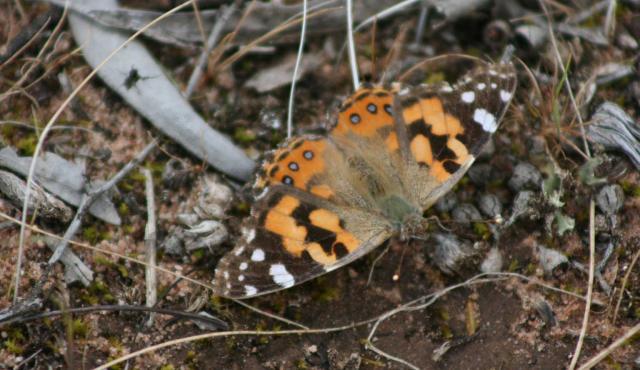 ---
Details
Type
Group
Other Common Names

Blue-spotted Painted Lady

Biology

Females lay single green eggs on food plant leaf. The whole lifecycle is approximately 53 days.

Distinctive Markings

The forewing has four white dots near the apex and a white bar running inward from the edge.
Taxonomy
Phylum
Class
Order
Family
Genus
Species
---
Occurs from Christmas Island through to New Zealand including New South Wales, South Australia, Victoria and Tasmania.
Source: Atlas of Living Australia
This species undergoes mass migration from northern regions on the east coast towards the south-west.
---
Interesting Facts
Diet

Herbivore. Native Everlasting daisies, other daisy species, grasses and introduced Capeweed, Scotch Thistle and Lavender.

Habitat
Native Status