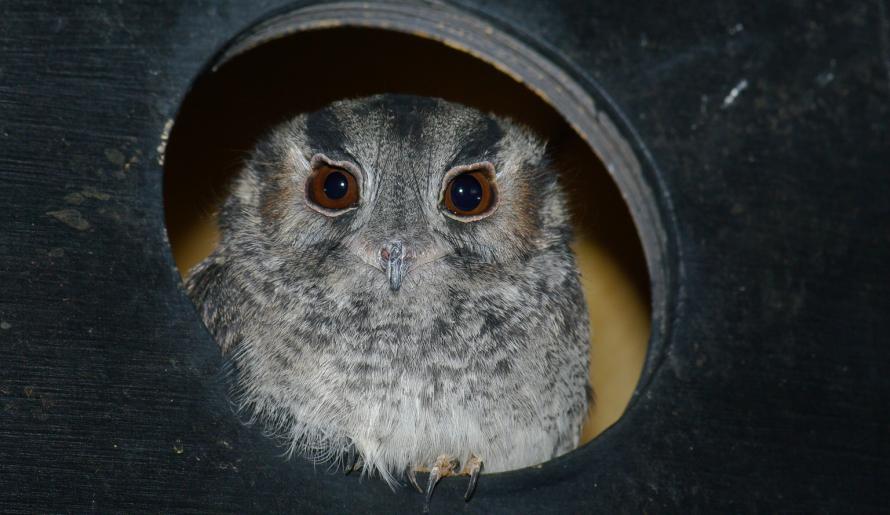 ---
Details
Type
Group
Other Common Names
Biology

Breeding season: July to December. Clutch size is two to five. Nocturnal. Forms permanent bonds throughout the year. Both sexes build the nest in the hollows of trees. Both sexes incubate eggs and care for the young.

Distinctive Markings

Very large, non-reflective eyes. Only females can be a rufous colour.
Taxonomy
Phylum
Class
Order
Family
Genus
Species
The Australian Owlet-nightjar is the smallest of the nocturnal birds found in Australia.
---
Interesting Facts
Diet

Carnivore. Feeds on a variety of insects.

Habitat

Coastal and mountain rainforest, eucalypt forest, woodland, tree-lined watercourses, mulga and spinifex with scattered trees.

Native Status