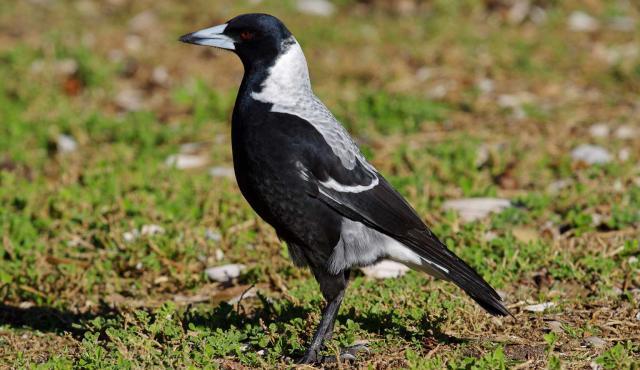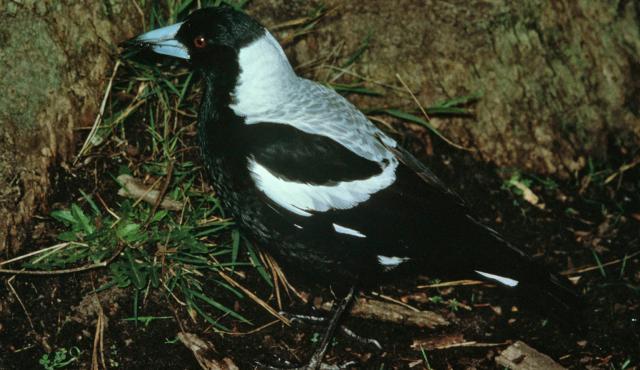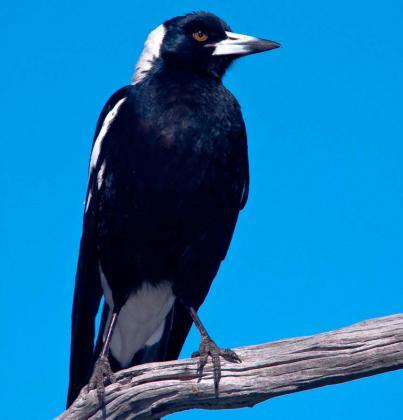 ---
Details
Type
Group
Former Scientific Name
Other Common Names

Black-backed Magpie, White-backed Magpie, Western Magpie

Biology

Lives in family groups. The breeding season lasts from June through to December but usually occurs from August-October. Builds a nest in the fork of slender upper tree branches, 5-20 m high. Clutch size is 1-6 eggs and is incubated by the female for 20 days. Young are fed by the female and occasionally the male. The male defends the territory. Young fledge at 28 days. Some individuals become aggressive and swoop intruders during the breeding season.

Distinctive Markings

In the south-east, extreme south west and Tasmania the back and rump are white. In areas of the Northern Territory and Western Australia, the black feathers have white margins.
Taxonomy
Phylum
Class
Order
Family
Genus
Species
---
Found across most of Australia except the tip of Cape York, the Gibson and Great Sandy desert and south-western Tasmania.
Source: Atlas of Living Australia
Australian Magpies are very well-known Australian birds. Their call is often associated with the Australian bush.
---
Interesting Facts
Diet

Omnivore. Searches on the ground for insects and insect larvae. Will feed from human scraps.

Habitat

Usually eucalypt woodland close to tree-lined rivers, partly cleared land. Adapted to parks and playing fields. Avoids dense forests and arid deserts.

Native Status