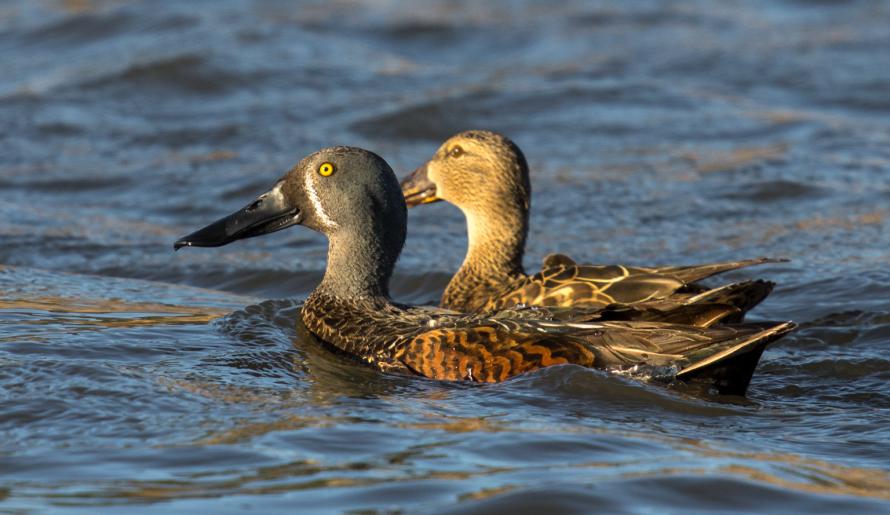 ---
Details
Type
Group
Other Common Names

Spoonbill Duck, Shoveler, Blue-winged Shoveler

Biology

Breeding season: August to December on the coast, year round in arid zones, with rainfall. Clutch size is 9-11. It breeds at any time throughout the year in arid areas, synchronised with flood waters. Nests are built on the groud in dense vegetation. Females incubate the eggs and brood the young.

Distinctive Markings

Breeding plumage is similar to the Chestnut Teal, though this is a small bird with a green head, not blue. When feeding with their head under the water, their orange legs are distinctive.
Taxonomy
Phylum
Class
Order
Family
Genus
Species
Changes to the natural flow and floods of rivers may interrupt breeding of the Australasian Shoveler.
---
Interesting Facts
Diet

Carnivore. Feeds on insects and crustaceans. It is a filter-feeder using special lamellae (grooves) along the edges of the bill to filter food.

Habitat

Found in all kinds of wetlands, preferring large undisturbed heavily vegetated freshwater swamps.

Native Status