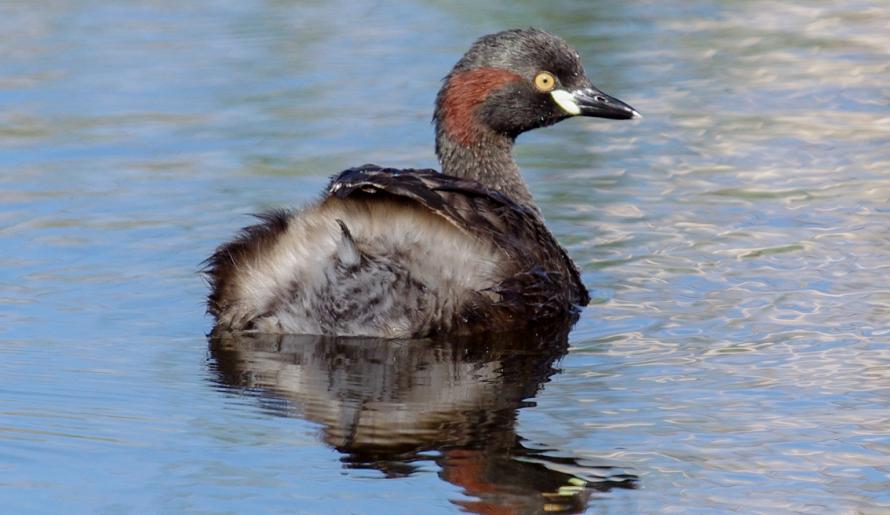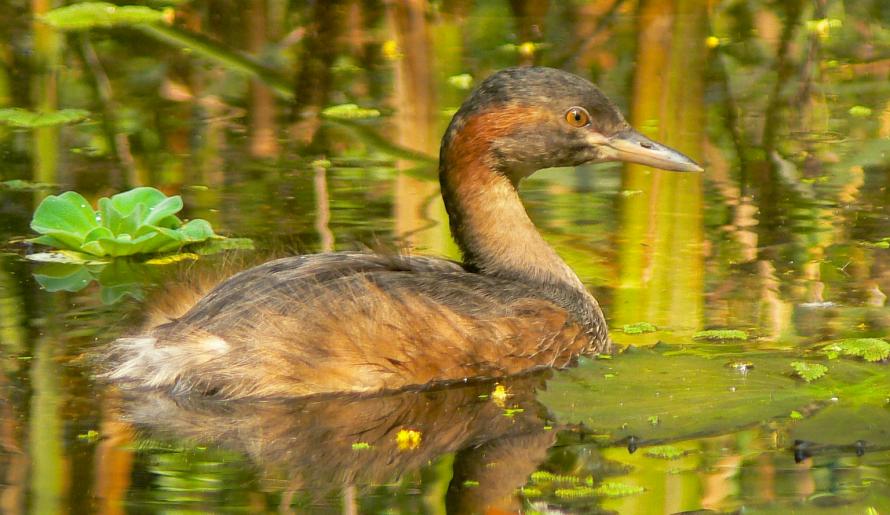 Tachybaptus novaehollandiae
---
---
Details
Type
Group
Biology

Breeding season: September to January. Clutch size is four to five. Nest is a floating mound of vegetation, normally anchored to a submerged branch or reed.

Distinctive Markings

Non-breeding plumage: dark grey-brown above, mostly silver-grey below and white oval patch of bare skin at the base of the bill.
Taxonomy
Phylum
Class
Order
Family
Genus
Species
Grebes eat their own feathers and feed them to their young to prevent injury when swallowing fish bones. This behaviour is thought to help prevent injury from any sharp fish bones that are swallowed.
---
Interesting Facts
Diet

Carnivore. Feeds on small fish and water insects.

Habitat

Found in freshwater wetlands and dams.

Native Status